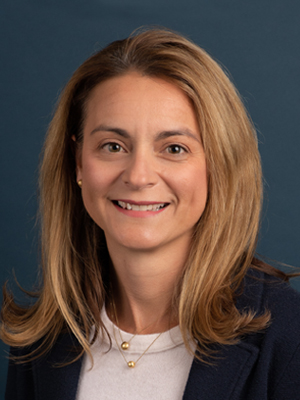 As Controller at Twain, Lucrecia (Lucky) leads the Corporate Accounting team, which is responsible for the financial health of the Company. Lucky provides oversight over financial reporting, including budgeting and forecasting of financial data, as well as establishing and executing internal controls over accounting and financial procedures.
Lucky has over 20 years of combined public and private accounting experience. Prior to joining Twain, Lucky spent 10 years as an auditor at PricewaterhouseCoopers LLP, most recently serving as a senior manager, overseeing financial services audits including private equity funds and investment advisors. Prior to PricewaterhouseCoopers LLP, she served as a tax accountant, where she was responsible for the review and preparation of federal and state tax returns for a variety of clients.
Lucky graduated from the University of California, Los Angeles with a BA degree in Economics and Minor in Spanish. She is a member of the American Institute of Certified Public Accountants and a Certified Public Accountant in California. Lucky currently serves as an associate director on the Scott Credit Union Board.